About Rainey Homes
For more than 23 years, Rainey Homes has built homes for thousands of discerning home buyers throughout Utah and Arizona. From the day you choose your home site, until the day we hand over the keys, we work diligently to deliver outstanding quality, exceptional value, and innovative design.
A LOCAL ARIZONA HOMEBUILDER
As a local Arizona homebuilder, we understand the importance of community and are committed to delivering quality homes for our fellow Arizonans. Our floor-plans reflect the Arizona way of life with generous indoor and outdoor living spaces, creative storage options, and spacious garages that ensure plenty of room for cars and toys. We strive to offer custom quality homes without the custom price.
THE HOME BUILDING PROCESS
We view our relationship with our clients as a partnership and will work together with you to make your dream home a reality. We believe that transparency, fairness, and excellent communication are key in any builder-buyer relationship. We are committed to these principles, and it is this commitment which has gained us recognition among our home buyers, trade contractors, and other building partners as a company of integrity and quality.
Meet the Builder
Joe Rainey grew up in Star Valley, Wyoming and like most small-town youth he learned the value of hard work, honesty, and integrity. He eventually made his way to Utah and started a framing business. His personal values played a key role in his success as a contractor.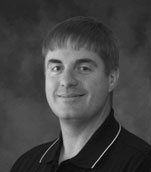 In 1994, Joe built his first home for the Northern Wasatch Home Builders Parade of Homes. This first of many parade homes generated sales and was the beginning of Rainey Homes. Since that time Rainey Homes has grown to be one of the industry's leading home-builders along the Wasatch Front and Arizona.
Joe built Rainey Homes with a goal to provide the quality and options of a custom home at a price lower than the competition, hence, "Custom Quality without the Custom Price." At a time when the word 'quality' has lost much of its meaning, Rainey Homes strives to maintain and exceed standards of energy efficiency and green building practices. This not only provides greater comfort to our homeowners; they will also enjoy lower living costs and expenses.
Joe's vision for home-building has provided him with the opportunity to serve the industry in many capacities. Joe was the President of the Northern Wasatch Home Builders Association in 2006 and President of the Utah Home Builders Association in 2009.
Outside of Rainey Homes Joe is a very accomplished pilot. In September 2007, Joe received the Angel Flight West Distinguished Pilot award. When speaking of Joe Rainey, AFW Utah Wing Leader Phil Titus said, "Joe is a dynamic and remarkable individual who graciously uses his skills as an accomplished pilot to provide flights for people who would otherwise not be able to afford the travel to get the health care they need. Joe is responsible for nearly a quarter of the Angel Flight West missions in Utah".
Another notable philanthropic endeavor was the building of a home for a Veteran who was injured in Iraq. With Homes for our Troops and partner trade-contractors Joe was able to build a home for Specialist Bryant Jacobs. On September 11, 2009 Bryant received the keys to his 2,000 square-foot Rambler. In 2011, Joe had the opportunity to build another home for a Veteran injured in Iraq.
Joe now spends most of his time in Arizona, overseeing Rainey Homes of Arizona and providing "Custom Quality without the Custom Price" as he has done in Utah since 1994.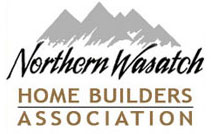 Founder Joey Rainey named
2006 Northern Wasatch Builder
of the Year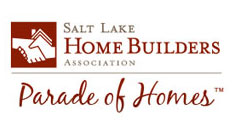 Winner of the 2011 SLHBA
Parade of Homes People's
Choice Award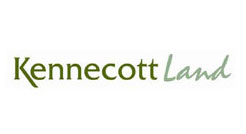 2007 Sustainable Home Builder
Award by Kennecott Land for
Daybreak Community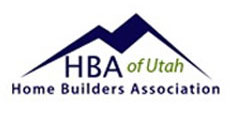 Utah Homebuilder Association
Builder of the Year for 2010